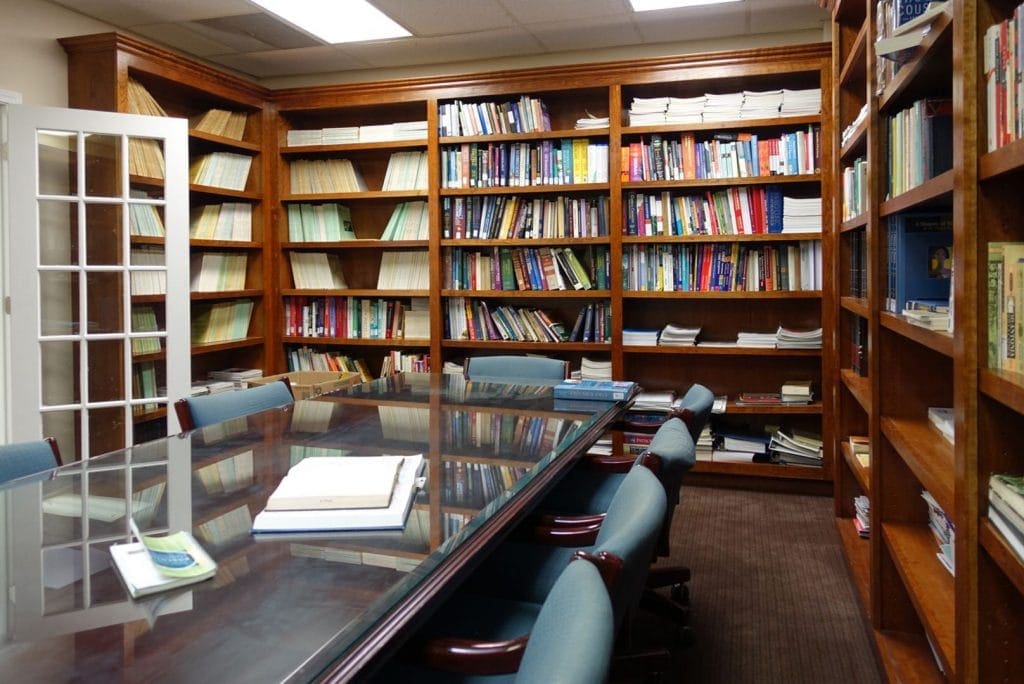 The NWSC library has a growing collection of books, periodicals, videos, compact disks, and newspapers. Access to reference services includes library computers, electronic resources, reserved materials, and copy makers. NWSC staff teaches students to use library catalogs and online search engines to retrieve information.
Individual and group study rooms are available for student and faculty use. Students are able to use the library for study and research during regular class hours. The library will be supervised by the librarian from 9:30-3:30 Tuesdays and Thursdays.
In addition, NWSC encourages students to use the valuable resources of local public libraries, including Rolling Meadows Public Library and Schaumburg Township District Library. Periodical reference lists from each of the said libraries are available at the NWSC Library. For a list of additional libraries for NWSC student use, contact the Librarian. For public library hours of operation, contact the library.
Rolling Meadows Public Library                                   SchaumburgTownship Public Library
3110 Martin Lane                                                                130 South Roselle Road
Rolling Meadows, IL 60008                                             Schaumburg, IL 60193
847.259.6050, rmlib.org                                                  847.985.4000, stdl.org
Students may also be able to use local colleges' library facilities, including William Rainey Harper College, Oakton Community College, Roosevelt University, Elmhurst College, and East-West University.
Course Materials
School of Basic Sciences
On the first day of class, instructors provide students with a syllabus referencing course materials. It is the student's responsibility to obtain the materials by the designated deadlines.
School of Allied Health Sciences
As detailed in the Enrollment Agreement, students enrolled in certification programs are provided with course materials including textbooks, uniforms, and applicable medical supplies. It is the student's responsibility to obtain course materials prior to the start date. Questions regarding course materials are to be directed to the Dean of Allied Health Sciences.