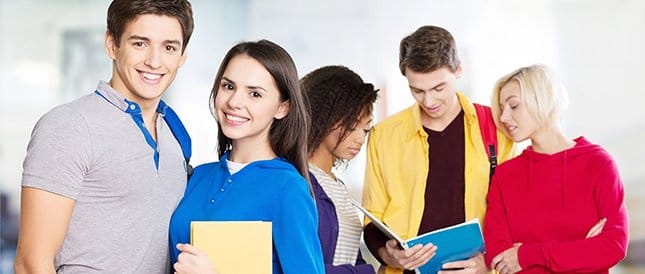 Financial Aid Information
Northwest Suburban College believes in and strives for providing affordable education for each one of our students who are deserving and are willing to work hard to make a difference in their lives through education. Although the cost of a college education at NWSC is relatively low, many students need and receive financial aid. NWSC offers financial aid assistance for truly deserving students who are eager to pursue a career in that field of health and basic sciences and demonstrate need of the financial assistance. Financial aid at NWSC is based upon student need and is available in two forms: grants and loans.
Generally, this aid does not need to be repaid, exceptions may apply for students withdrawing from a program, where the grant converts to loan and requires payment.
This is borrowed money that must be repaid based upon the terms listed in the contract, including interest and fees. Interest is an additional charge (outside of the amount borrowed) to be paid at a specified rate in return for borrowing money. 
Please contact NWSC financial aid office at finaid@nwsc.edu or 847.290.6425 extn 107 for further information.
NWSC provides both merit-based and need-based grants. These grants are awarded to undergraduate students who meet the following criteria: (a) earned a minimum CGPA of 3.0/4.0, and (b) demonstrate a need for financial assistance. Thus the awards are based on the highest level of academic achievement combined with the greatest financial need. The following are NWSC's current grant and financial aid opportunities for undergraduate students.
Need-based grants are awarded to deserving degree seeking and certificate program students. NWSC offers need-based grants in form of tuition waiver from varying from 25% to 100%, based on student income and financial needs. Please contact our Financial Aid Office for further information on student eligibility, availability of need-based grants and for Institutional Financial Aid Application.
Offered through NWSC and its affiliated agency, the loan amounts range from $1,000-$5,000, based on the student's need and will not incur any interest charges if payments are made on time. Students under this plan pay in monthly installments. However, they must pay off all the money owed before they graduate from the college.
NWSC Extended Payment Plan
Extended payment plans that exceed the enrollment period are available as interest bearing loans and are arranged through Tuition Financing Corporation. Students may use this service or make independent arrangements on their own for student loans.