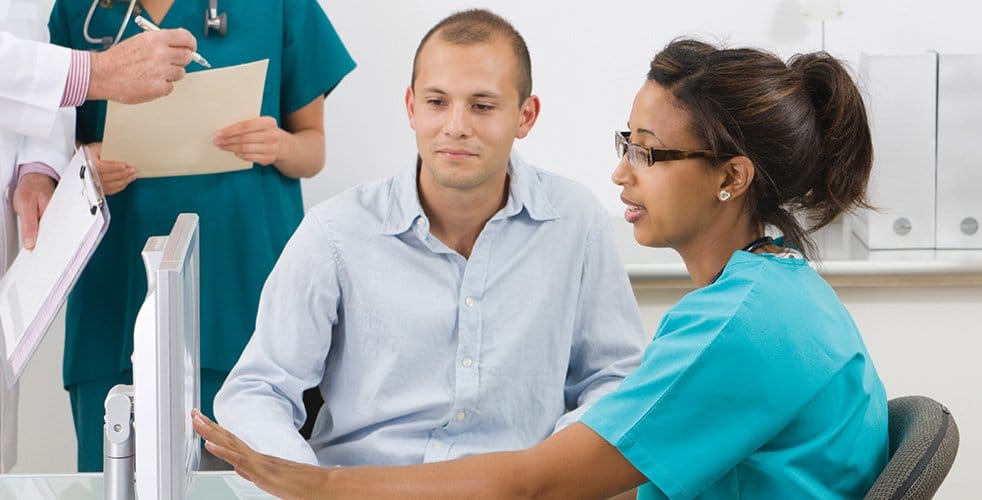 Student Achievement at NWSC
Retention and Graduation. To succeed, students must persist in their studies throughout the length of their academic program, so retention of students from one semester to the next is an important indicator of student persistence. Ultimately, if students complete all requirements and achieve the learning goals of the program, then they may graduate. Here are the past two years' data on student retention and graduation, by program:

| 2016 | RETENTION | GRADUATION | PLACEMENT / CONT. EDUCATION |
| --- | --- | --- | --- |
| AS in Biology | 80% (4/5) | 100% (4/4) | Moved into the BS program |
| BS in Biology | 67% (4/6) | 100% (4/4) | 100% (4/4) |
| MA | 94.5% (17/18) | 100% (17/17) | 82.35% (14/17) |
| DA | 92.86% (13/14) | 100% (13/13) | 84.6% (11/13) |
| PHT | 82.8% (24/29) | 100% ( 24/24) | 67%% (16/24) |
| 2017 | RETENTION | GRADUATION | PLACEMENT / CONT. EDUCATION |
| --- | --- | --- | --- |
| AS in Biology | 60% (3/5) | 100% (3/3) | 100% (3/3) |
| MA | 76.32% (29/38)* | | |
| DA | 77% (10/13)* | | |
| PHT | 70% (25/36) | 100% (25/25) | 68% (17/25) |
*Data not yet available. Course work still in progress.
Employment and Advanced Study. Students enrolled in NWSC either seek immediate job placement after completing their programs or choose to go on for advanced study. The College provides support from its Career Services office to all students and is proud of its record in helping students find appropriate and rewarding placement. Here are some approximate figures for placement in a position directly related to their studies within six months of program completion for allied health students:
Program
Placement
In a position directly related to program at NWSC
In a position not directly related to program at NWSC
Unemployed/Still searching
Pharmacy Technician
 
 
 
Medical Assistant
 
 
 
Dental Assistant
 
 
 
Associates in Biology graduates can either seek immediate employment or go on for more advanced studies (e.g., BS, MD).
Program
Placement
In a position directly related to program at NWSC
In a position not directly related to program at NWSC
Unemployed/Still searching
Enrolled in a more advanced program (e.g., BS, MD) at another institution.
AS in Biology
 
 
 
 
Student Learning Goals. NWSC has identified clearly its key learning goals for students in each of its programs, and systematically assesses student achievement to assure that its goals are being achieved, and uses this data to improve its programs, courses, and teaching.
Certificate and Degree Programs. Below are the key goals for each certificate and degree program that NWSC offers.:
A. Upon completion of the associate of science in biology program, the graduate should:
understand how biology in particular, and science in general, relates to our lives.
become conscious of social problems relevant to the life sciences.
demonstrate a broad knowledge of general areas of biology and the fundamentals of living organisms, including evolution, diversity, ecology, cell and molecular biology, microbiology, embryology, and genetics, and the ability to apply this knowledge to address new questions.
understand scientific methods and appreciate the role and value of research.
appreciate the use of science as a way of thinking and problem-solving, (i.e., make key observations, ask questions, formulate hypotheses, design experiments, collect and analyze data, draw logical conclusions, and explain and defend those conclusions to others).
demonstrate the ability to critically search, read, and evaluate primary literature.
develop effective written and verbal communication skills.
B. Upon completion of the medical assistant certificate program, the student should be able to:
perform duties as a multifunctional member of a healthcare team  (Medical Assistant) by providing valuable service and support.
develop administrative and clinical competencies required for a rapidly changing environment in a variety of healthcare settings, including but not limited to doctors' offices, laboratories, free standing clinics, and hospitals.
join the workforce as a trained multiscale professional who can fulfill many roles in a modern-day healthcare environment and use the training as an entry to opportunities for advancement in healthcare (certificate/degree), professional growth, and personal satisfaction.
obtain administrative competencies, clinical skills, and hands-on externship training per the standards and guidelines recommended by the American Association of Medical Assistants.
C. Upon completion of the dental assistant certificate program, the student should be able to:
work under the direct supervision of a practicing dentist and qualify for the title of Dental Assistant, performing all tasks required in a dental office.
demonstrate knowledge of the standards of care chairside assisting; proper use of dental instruments; and in exposing, processing, and monitoring radiographs.
demonstrate knowledge of disinfection, sterilization, infection control, handling and disposing of hazardous materials and sharps; mixing techniques of laboratory materials, tray setups, and assistance in chairside restorative procedures.
demonstrate the use of instruments and sequential procedures of orthodontic treatments.
D. Upon completion of the pharmacy technician certificate program, the student should be able to:
work under the direct supervision of a pharmacist and qualify for the title of Pharmacy
Technician, Assistant Pharmacist, Lead Pharmacy Technician, or Research & Development (R & D) Pharmacy Technician.
practice best customer service, communicate effectively, and perform all tasks required in a pharmacy.
follow proper infection control procedures relevant to healthcare safety, including hazardous products, waste, and controlled substances.
follow standard procedures of ordering, receiving, and storing drugs; operating common equipment; and recognizing the pharmacy technician's general role in the delivery of healthcare.
General Education. To provide clarity in its purposes and to enable effective assessment of what students learn, NWSC's General Education program strives to achieve the follow learning outcomes for students:
      i. Communications Learning Outcomes
Students communicate using the conventions of academic discourse.
Students can read critically and analytically.
Through critical analysis, discussion, and writing, students demonstrate the ability to read carefully and express ideas effectively.
Students apply written, oral, and visual communication skills and conventions of academic discourse to the challenges of a specific discipline.
Students access and use information critically and analytically.
   ii. Humanities and Fine Arts Learning Outcomes
Students analyze, interpret, and critique significant literary works, and, through reading, discussing, and writing about literature, students appraise and evaluate the personal and social values of their own and other cultures.
Students analyze, appreciate, and interpret significant works of art and engage in informed observation and/or active participation in a discipline within the visual, spatial, and performing arts.
Students analyze and interpret major forms of human thought, culture, and expression, evaluating how ideas influence the character of human beliefs, the perception of reality, and the norms which guide human behavior.
Students describe and analyze the origins and nature of contemporary issues.
   iii. Mathematics Learning Outcomes
Students demonstrate computational skills and familiarity with algebra and geometry, and apply these skills to practical problems.
Students comprehend mathematical concepts and methods adequate to construct valid arguments and to understand inductive and deductive reasoning
Students understand basic concepts of statistics and probability, and the methods needed to analyze and critically evaluate statistical arguments.
    iv. Physical and Life Sciences Learning Outcomes
Students understand the basic facts, principles, theories and methods of modern science.
Students understand key events in the development of science and recognize that science is an evolving body of knowledge.
Students describe the inter-dependence of scientific and technological developments.
Students recognize social and philosophical implications of scientific discoveries and understand the potential of science and technology to address problems of the contemporary world.
    v. Behavioral and Social Sciences Learning Outcomes
Students understand the theories and methods of social scientific inquiry as they apply to the study of individuals and groups.
Students understand the behavior of individuals, differences and similarities in social and cultural contexts of human existence, and the processes by which groups function.
Students understand the formation and durability of political, economic, and social organizing principles and their differences and similarities across contexts.
Students comprehend and assess individual and group values and their importance in social problem solving and policy making.
Assessment of Student Academic Achievement.  Assessing student achievement on these goals is an ongoing commitment of NWSC. Results will be published on website.
Other Useful Websites with information about NWSC's effectiveness:
College Navigator – Link to information about Northwest Suburban College on the website maintained by the US Department of Education's National Center for Educational Statistics. Or click NCES for another link to this information. (The US Department of Education derives the information posted on its website from annual reports that institutions submit to its Integrated Post-Secondary Data System (IPEDS).