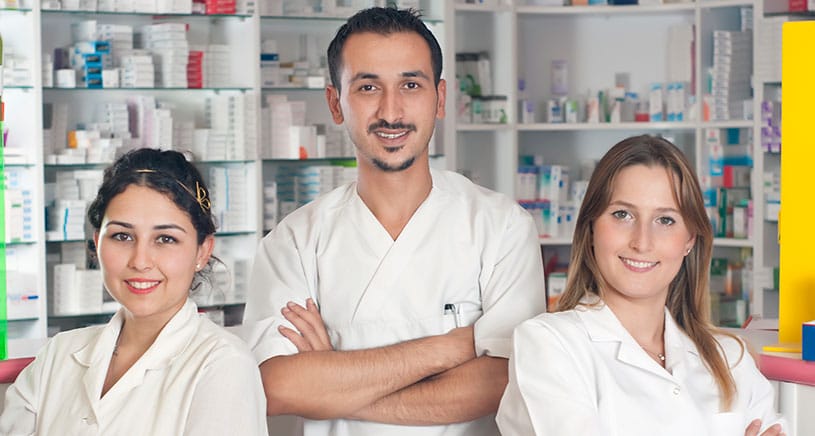 Train With the Best to Become a Pharmacy Technician in 8 months*!
This program at Northwest Suburban College in Rolling Meadows, is one of only 17 programs in Illinois recognized by the Pharmacy Technician Certification Board. Beginning in January, 2020, to be eligible for PTCB pharmacy technician certification (PhTC) through education/training, candidates must complete designated education or training from a program recognized by PTCB.
The Chicago metropolitan area has one of the highest employment markets in the country for Pharmacy Technicians. Northwest Suburban College provides a high quality, accelerated, and affordable path to this profitable career. Our program includes 360 hours of classroom/lab study, which covers the pharmacology of all major anatomical systems, as well as nuclear and oncology pharmacy. After successful completion of the classroom and lab portion of the program, students receive hands-on practice through 240 hours of externship training, which includes both retail and hospital pharmacy experience. Northwest Suburban College will prepare you for employment in clinics, hospitals, nursing homes, home healthcare agencies, as well as pharmaceutical companies.
Start your way to a rewarding career by pursuing our highly recognized program. Call us at 847-290-6425, or visit the Pharmacy Technician page for more information.
Contact us at 847-290-6425, to Explore Your Options and to Start Planning Your Training for an Exciting and Profitable Career!
*Program length when completed in normal time.