Our History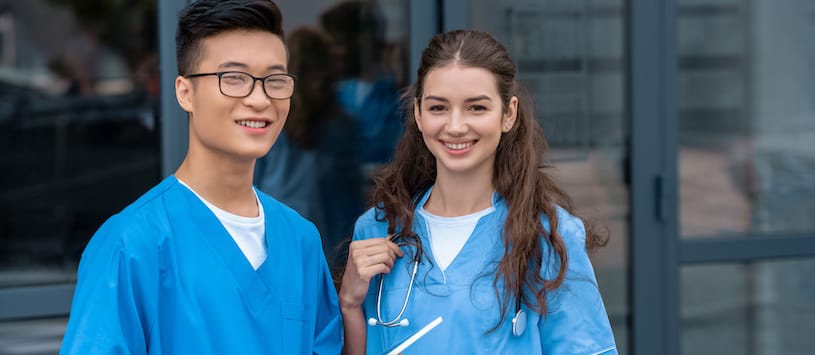 A History of Excellence
The Need for Accelerated Education
Long before tuition inflation, burgeoning student debt and student loan defaults made headlines, Dr. Mohammed T. AliNiazee, a highly esteemed professor and researcher in academia, recognized the crisis looming on the horizon. He recognized that not all students had the luxury to dedicate four to five years towards getting an education. As concerning were trends indicating that a growing number of students couldn't complete a four-year degree within that period. He foresaw the need for a college education that was not only accelerated but also equipped students with technical knowledge and practical experience for their chosen career paths. His is the vision behind Northwest Suburban College (NWSC).
The Next Steps
Founded on the principles of service, compassion, and quality, Professor AliNiazee took early retirement after nearly 40 years of a successful career in academia to establish a private, non-profit school of higher education that provided affordable, accelerated, and quality education dedicated to science and healthcare. Its underlying goals include breaking down barriers to education for students from all walks of life, including non-traditional adult learners and those re-entering the workforce. The commitment was to make a difference by offering more student guidance, smaller classes and accelerated time frame. This vision guides all the course offerings at NWSC, to date.
A Growing Team
In 2008, President AliNiazee acquired a property in Rolling Meadows, a northwest suburb of Chicago, IL and a cultural hub with numerous advanced centers for healthcare and medicine, that is now Northwest Suburban College (NWSC). After establishing the Corporate Board and the Board of Regents, M.A.Q. Khan (late), a retired professor of biology from the University of Illinois at Chicago joined NWSC as the Chairman of the Board of Regents and was appointed as the College's Vice President. Dr. Khan was instrumental in this formative period at NWSC. Additional faculty and staff were hired by Dr. AliNiazee as the school started to grow.
Northwest Suburban College Today
Since its founding in 2008, NWSC has made great progress and continues to pursue its vision – providing the very best educational environment for accelerated, practical learning. Since NWSC's first two students in 2009, nearly 650 students have graduated. As a small college, NWSC continues to strive for excellence in academics and provides superb service to our culturally diverse group of students.
Mission
At Northwest Suburban College, our mission is to provide high quality, accelerated, and affordable education, in professional and paraprofessional fields, that will lead to scholarly pursuit and gainful employment opportunities.
Our objectives are to:
Offer academic excellence through structured curricula, extensive guidance, and small size classes.
Offer curricula-intensive preparation for entry-level positions in various fields and lay the groundwork for success in an ever-changing economy.
Develop programs that enhance academic skills essential for employment and life-long learning.
Provide career guidance to produce realistic goals and aid the understanding of current job markets.
Foster externships with clinics, hospitals, and other healthcare facilities to develop training and employment opportunities for our students and graduates.
Make available a variety of support services necessary to the college experience.
Core Values
NWSC offers a wide range of programs to a diverse group of students who work with highly motivated, experienced, and dedicated faculty. At NWSC, we promote and emphasize these core values.
Provide lifelong learning opportunities that foster student success.
Offer excellence in education through the employment of highly qualified faculty and innovative approaches in teaching and learning.
Appreciate ethnic diversity at various levels, including faculty, staff, and students.
Collaborate with citizen groups in the community to enrich professional partnerships.
Encourage students to explore and challenge new ideas in ethical issues and appropriateness.
Enhance communication and leadership skills.
Is Northwest Suburban College Right For You? Get More Info…
If you're interested in learning more about careers in Allied Health and exploring if Northwest Suburban College is right for you, fill out the form on this page to receive more information.
For immediate questions, call 847-290-6425