Advising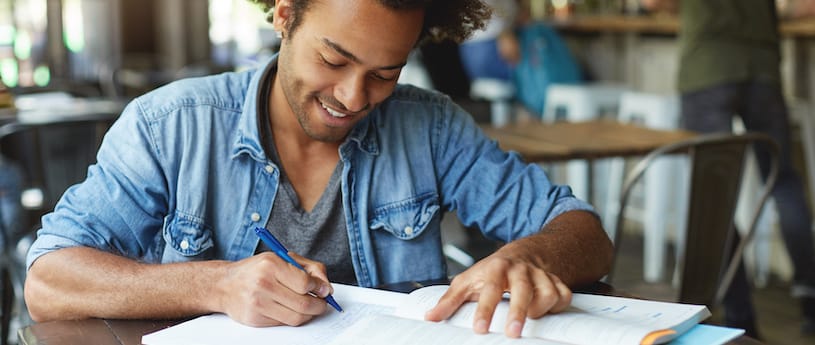 Academic Advising, Career Counseling, and Tutoring Are Some of the Free Services We Offer
Come and talk to Advising and Career Services for guidance and support in many important areas of your life. Everyone from the president to student advisors are on hand to assist you. Topics up for discussion include academic advising, student advising, counseling, career development, and resource assistance. You may wish to focus on issues affecting your studies and adjustments to college life, or get help with career exploration, resume writing, and learning interview skills.
Advisors will make an effort to reach out and engage with you, but it is your responsibility to schedule an advising session if you are facing difficulties. Don't put it off; resolving an issue sooner rather than later will take the pressure off you and allow you to focus on your studies.
At your request, the Advisor may assist you with the following:
Registration and course withdrawals
Updating your information
Targeting your educational goals
Monitoring your progress and discussing concerns, including interventions
Making recommendations for academic plans
Matching your needs with available resources and making appropriate referrals
Helping with your questions about program requirements and school policies
Explaining accurate information regarding requirements, policies, and procedures
Encouraging you to take responsibility for your own academic and career goals
Learn Strategies to Help You Be Successful at School
Learning how to learn at the college level is essential for your success. Request an appointment and an Advisor will provide counseling in 20- to 30-minute sessions on study skills, test-taking strategies, time management, test anxiety, memory, concentration, motivation, reading tips, note-taking skills, and math strategies.
Free Tutoring Can Help You Grasp Those Tricky Subjects
Free tutoring is available for all courses, upon student request and faculty availability. For your privacy, a study room is reserved for tutoring purposes. Faculty Advisors may also help you by recommending other students as peer tutors.
Career Services Will Help You with Employment Strategies
NWSC cannot guarantee you a job, but we will make every effort to assist you with finding one. Both students and alumni are encouraged to make use of our Career Services, which include assistance through one-on-one career counseling, job-search support, references to NWSC's large network of professionals, resume and cover letter reviews, interviewing strategies, and information on job/career fairs.
Is Northwest Suburban College Right For You? Get More Info…
If you're interested in learning more about careers in Allied Health and exploring if Northwest Suburban College is right for you, fill out the form on this page to receive more information.
For immediate questions, call 847-290-6425