Testimonials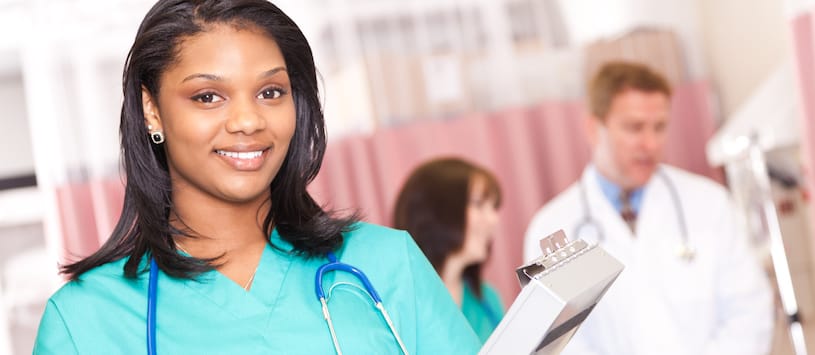 Graduates' Firsthand Experiences with NWSC
Northwest Suburban College (NWSC) is excellent, but you don't have to take our word for it – hear it from the source. Read on to learn about our former students' experiences with the allied health certificate programs.
My name is Galilea Marquez, I was a student at Northwest Suburban College. I graduated from here August 2021, and I did my externship hours at Jabri Medical in Bloomingdale. My experience in this college was really good, I really liked it. This program took about 8 months to finish all my classes and to do my externship hours. As soon as I graduated, I got hired by a great doctor (Dr. Mansoor Khan). I recommend this school to anyone who is looking for a great and quick program. My rate for this school would be a 5.
Before Joining the NWSC I was enrolled at a different college that offered the Medical Assistant Program where the program was long and expensive. I was frustrated by the number of courses that I had to take that were not related to the field, Luckily, a friend of mine, who graduated from NWSC and who's now working at a respectable hospital, recommended that I check the MA program offered at NWSC. I am glad I did. I'm about to finish the 6- month didactic portion of the program and excited to soon go on my externship to practice what I have learned in the classroom, then start my career. I love everything about studying at NWSC. A great instructor, small classroom sizes where every student gets proper attention, hands – on lab experience, good location, great campus, very reasonable fees, and very welcoming environment
I am highly satisfied with the school and staff. they made me feel very welcomed and answered every question I had. I am very excited to begin class
Everyone at NWSC is friendly and Ive hear a lot of good things about this college online. So far they try to help you out as much as possible
Northwest Suburban college is a great start to my Medical career and very affordable for me.
A great college to join to get your degree quick. Dr Khaja, The MA instructor is the best! He teaches in a way that you understand.
Going to NWSC was the best choice I ever done. Great staff and professor. The Medical Assistant program is great. Everyone knows each other and help each other.
Overall, I had a wonderful experience at Northwest Suburban College. I liked having small class sizes. I also really enjoyed having lab which helped me with hands-on experience. I appreciate all the help that Dr. Tishchenko had given me, as well as the rest of the staff. I highly recommend Dr. Khaja and I am thankful for having him as professor. Thank you for everything Northwest Suburban College!
I would love to recommend everyone to come and attend this school. Everyone is helpful and loving. A really wonderful environment. Ever since I attended this school, I felt like I was part of this family. I would love to say thank you to all the staff and faculty.
I was a student at Northwest Suburban College. Everyone here is nice, lovely and helpful. The program is good. I learned a lot. The Dental Assistant program is great. I love it!