Testimonials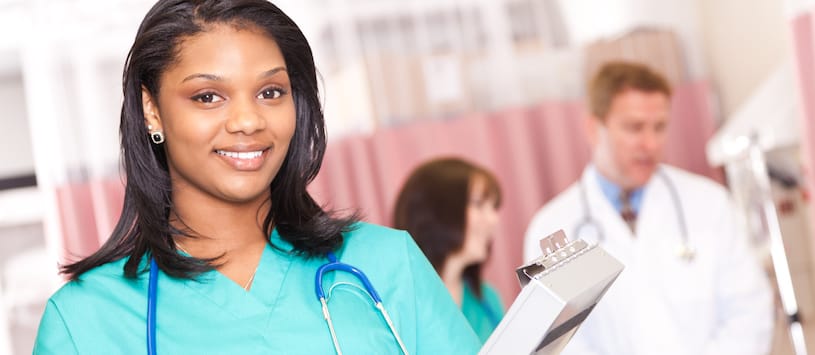 Graduates' Firsthand Experiences with NWSC
Northwest Suburban College (NWSC) is excellent, but you don't have to take our word for it – hear it from the source. Read on to learn about our former students' experiences with the allied health certificate programs.
Going to NWSC was the best choice I ever done. Great staff and professor. The Medical Assistant program is great. Everyone knows each other and help each other.
Overall, I had a wonderful experience at Northwest Suburban College. I liked having small class sizes. I also really enjoyed having lab which helped me with hands-on experience. I appreciate all the help that Dr. Tishchenko had given me, as well as the rest of the staff. I highly recommend Dr. Khaja and I am thankful for having him as professor. Thank you for everything Northwest Suburban College!
I would love to recommend everyone to come and attend this school. Everyone is helpful and loving. A really wonderful environment. Ever since I attended this school, I felt like I was part of this family. I would love to say thank you to all the staff and faculty.
I was a student at Northwest Suburban College. Everyone here is nice, lovely and helpful. The program is good. I learned a lot. The Dental Assistant program is great. I love it!
Finished the MA program. I was satisfied with how this school prepared me for the medical field. I honestly will recommend this program to everyone. Dr. Khaja was the best professor! Bittersweet to leave the school. Thank you all staff from NWSC.
I wanted to reach out to you and ask if you had any graduates that are high potentials and ready for employment? We recently hosted one of your students and she was wonderful. A quick learned, positive attitude and a remarkable personality, she was hired as Full Time at our location.