Career-Focused Health Sciences Education at Northwest Suburban College
Start an Allied Health Certificate Program in Rolling Meadows, IL
Program Start Dates : 12-19-2022 | 1-23-2023 | 2-20-2023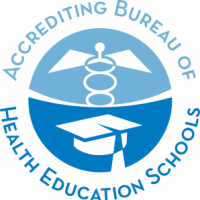 Good News: NWSC is now institutionally accredited by the Accrediting Bureau of Health Education Schools (ABHES; Tel. 703/917.9503 · E-Mail: [email protected])
In my experience at Northwest Suburban College, the Pharmacy Technician track focuses on education, knowing the names of common drugs, their purposes, and potential drug interactions. There are also practical labs, teaching how to use common pharmacy software, mixing drugs, or simply familiarizing oneself with where information is written on a bottle, such as NDC. The course is broad, which allows students to understand the general and underlying works of pharmacy, which are relevant for all pharmacies, and opens the door for more specificity later on. I have definitely benefited from this, both in my technician externship, and in my pharmacy technician role.
Accelerated Programs.
Quality & Affordable Education.
Convenient Location.
If you feel stuck in a rut and want to do something meaningful with your career, but can't decide what, consider healthcare career training. Allied health careers are an excellent way to make a difference in the lives of others while making a decent living doing something you enjoy. Northwest Suburban College (NWSC) can help make that a reality for you.
Career Training for Your Future
Using modern equipment and getting practical, first-hand knowledge is essential at a health sciences college; that's how you'll become well-prepared for an allied health career. At NWSC, the hands-on labs, clinical externship placements, and service projects throughout the community ensure that you'll get the experience you need so you feel confident about entering your field.
Are you unemployed or underfunded? We may have a solution for you.
Northwest Suburban college is partnered with the Business Careers Services and Illinois Work net through the Department of employment. Students can go to their web site using this link, this will then direct you on how to apply. https://chicookworks.org/our-network/find-your-agency/
Students who are interested in participating in our WIOA program can send an inquiry email to our [email protected]. They will receive a survey to fill out and upon completion will be forwarded to our Career Advisors for next steps including orientation.
These programs through the state provide up to $8,000.00 in funds for qualified individuals to attend any of our programs at NWSC.
EDUCATION AND LITERACY PROGRAM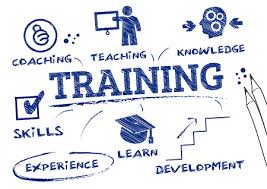 Any student who has English as a second language and feels unsure of attending College due to possible language or learning barriers, This is a wonderful opportunity for you. Northwest Suburban College has partnered with Adult Career Pathways and District 214. The service is free for students who enroll in one of the Allied Health Programs that Northwest Suburban College offers. The Adult Education and Family Literacy program provides basic educational services to adults who are English as a Second Language learners, the under educated, the unemployed or underemployed, and/or low income, and who reside or work in our community.
Some of the basic skills taught are English as a second language, the Illinois High School Equivalency test preparation, U.S. citizenship training, basic reading and math, and one-to-one reading tutoring for beginning adult readers. All classes are free. Click on the link to find out how to register or contact Colinda at Northwest Suburban College to obtain more detail.
https://www.ce.d214.org/adulted
Enroll Now For 2022! New Classes Start Soon!
Next Program Start Dates for all programs (Medical Assistant, Dental Assistant, Pharmacy Technician)
11/21/2022
12/19/2022
1/23/2023

Pharmacy Technician certification board 4 week Hybrid refresher course coming soon. Call us for more information.
Dental Assistant

Providing patient care, assisting the dentist, and performing clerical functions – Dental Assistants do it all! Get quick, career-focused training at NWSC to prepare you for a rewarding career in Dental Assisting. Learn more.

Medical Assistant

Medical Assistants are well-rounded and capable of helping doctors, providing patient care, and completing administrative tasks. Get fast, career-focused training at NWSC to prepare you for a fulfilling career in Medical Assisting. Learn more.

Pharmacy Technician

Pharmacy Technicians ensure that their patients are fully informed about their medicine, and they process their client's insurance information. Get career-focused training at NWSC to prepare you for a rewarding career. Learn more.
Why Choose Northwest Suburban College?
Accelerated, Focused Programs – Don't spend all your time and money on a 4-year degree when you can get laser-focused training in a quarter of the time and graduate career-ready without too much debt to pay off.
Quick Acceptance Rate & Monthly Start Dates – Bring your required documents, apply for an institutional grant (if needed), and within 3 days, you'll receive an admissions decision. With monthly start dates, you can begin your training almost immediately.
Reasonable Tuition – NWSC is a not-for-profit college, meaning the school is more economical than other colleges while still maintaining high-quality education.
Small Class Sizes – You'll get more one-on-one time with your instructors, which means they can address all of your questions. That allows you to get a deeper level of understanding and a more thorough education. All instructors are industry experienced and more than qualified.
Convenient Location – NWSC is easy to access by car, bus, and train.
Designed with Your Success in Mind
Graduating with a certification that is closely aligned with job requirements in the industry of your interest is key. It improves your success rate when seeking employment. On campus, we offer updated classrooms and fully equipped laboratories, where innovation and leadership in the healthcare fields are encouraged. There is always a private spot for quiet study time in our library and room to gather for group projects, right on site, in our comfortable lounge; all this in a compact, small college environment.
Is Northwest Suburban College Right For You? Get More Info…
If you're interested in learning more about careers in Allied Health and exploring if Northwest Suburban College is right for you, fill out the form on this page to receive more information.
For immediate questions, call 847-290-6425